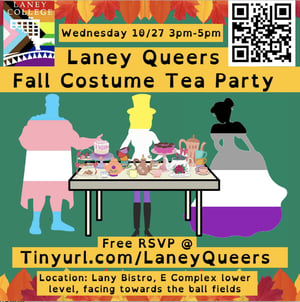 Laney College LGBTQIA+ Community, Allies Host and Enjoy Halloween Event!
On October 27, the Lavender Project hosted its annual Laney Queers Fall Costume Tea Party for employees, students and allies across the District. The group was excited to reunite since on-campus events have been scarce due to the pandemic, with students from at least three of the four campuses in attendance.. The two-hour event took place at the Laney Bistro and via Zoom, with guests enjoying light refreshments and much needed interaction. Prizes were awarded for the best costumes, and the planning and hard work that went into the event was evident for all who attended.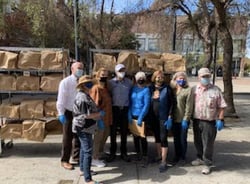 Laney Food Services Continues to Feed the Community
Laney Food Services continues to provide free food support to our student community. In addition to the meals and fresh produce boxes are available to students Monday through Thursday, Additionally, food pantry services (boxes containing dairy, poultry, meats and canned goods) have been expanded to two days per week, now available on Wednesdays and Thursdays.
Since transitioning to funding the effort through HEERF, Laney Food Services has prepared, packaged and distributed, to date, 3,400 meals, 600 boxes of fresh produce and 500 Pantry packages. This has included delivery to class and student activities.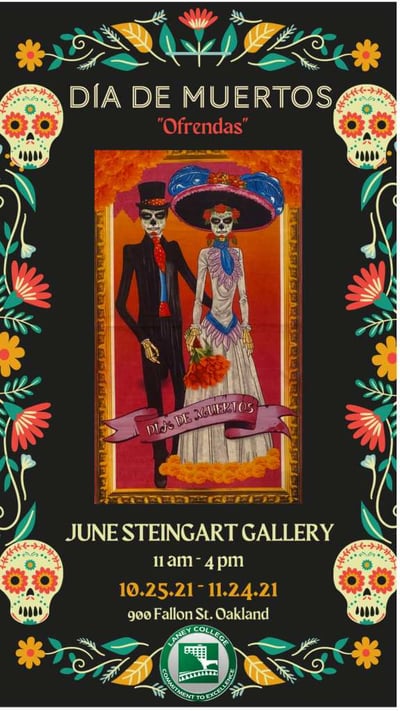 Laney College Hosts Dia de Muertos Exhibit Through November
Laney College is hosting its annual Dia de Muertos exhibit through November 24 and encourages faculty and staff members to attend. Professor Robert Abrams facilitated the exhibit, which can be found in the June Steingart Art Gallery, located on the first floor of the Laney Tower. The Day of the Dead is a celebration to remember and honor loved ones that have departed.
This year, longtime Laney Instructional Assistant, Agustín Rodríguez, built an altar for some of our colleagues that have passed away: René Rivas, Loreta Hernández, and Wanda Bishop. Rene's family has been among the visitors to the Gallery thus far.
On Friday, November 19, from 12-3 pm, the College will host a party on campus, for the Laney Community to visit the gallery and enjoy some food, music, and dance.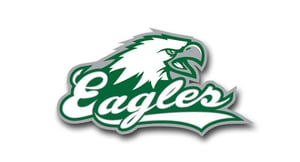 Laney Eagles Prioritize Safety On and Off the Field
Laney College Athletics continues to take every measure to promote safety during these challenging times. Using HEERF funding, the football team rented an additional bus from San Francisco Airporter Transportation to promote responsible distancing for travel during road contests. These funds accounted for 33%, or the cost of a third bus, of the total funds paid to the vendor. We appreciate the staff, faculty and administrators involved with Athletics for their ongoing proactive support of our student-athletes.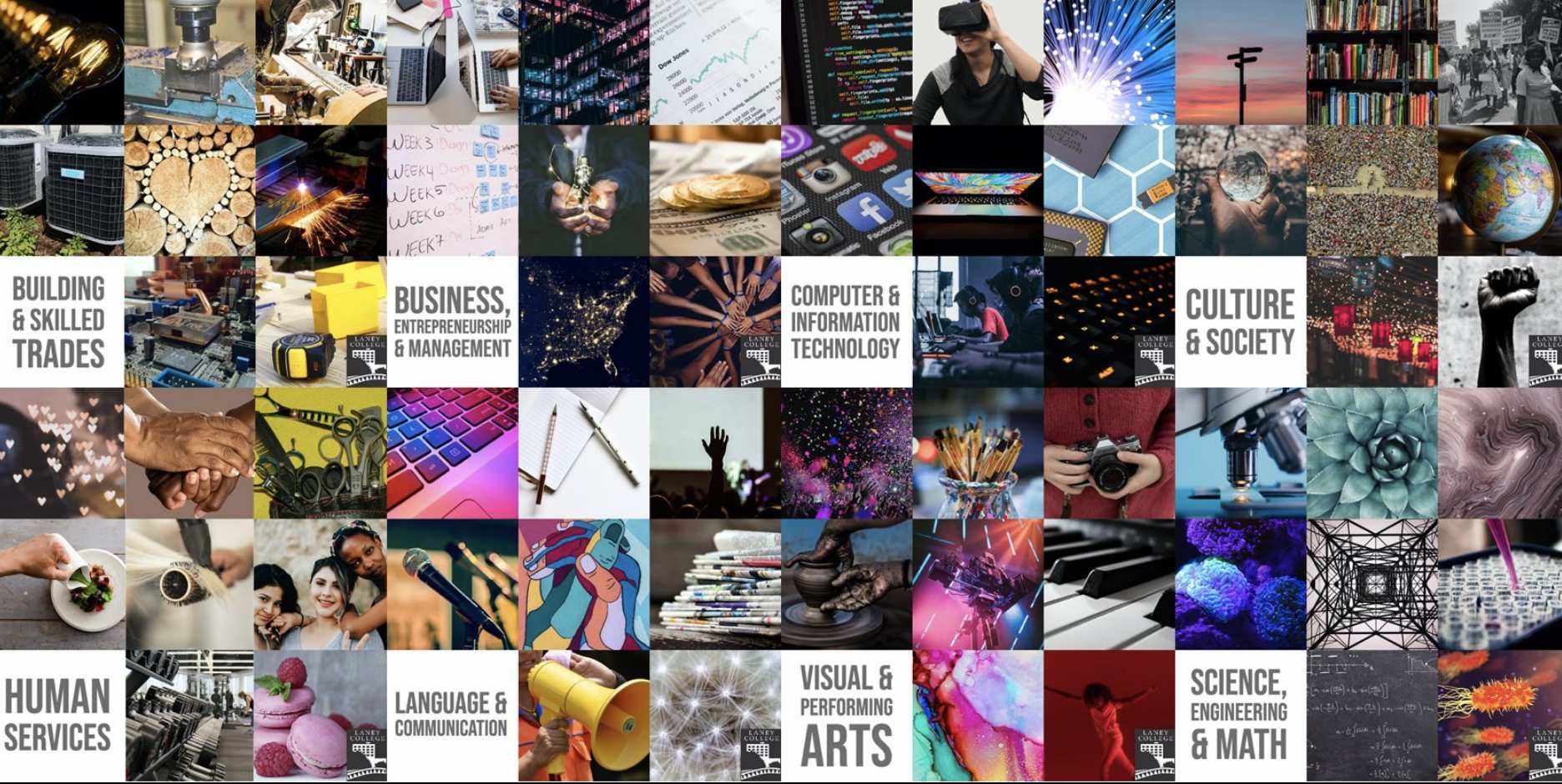 Students Jam with Guided Pathways Area of Interest Co-coordinators
On October 25 - 28, Laney's Area of Interest coordinators and co-coordinators hosted jam sessions to meet with students, answer questions and share insights about our classes and programs. Two 2-hour zoom sessions, in between 3:30 and 7:30 pm, were dedicated to each area, the first resulting in 40 student attendees. At the end of the sessions, students were asked to complete a survey, which automatically entered them into a drawing to win one of eight bookstore gift cards for $100.
This event received paid promotion on Facebook and Instagram, resulting in 27,879 impressions and 331 clicks to our website. Many thanks to Eleni Gastis and Suzan Tiemroth-Zavala for leading this event, as well as our classified professionals and faculty who served as co-coordinators.
This article is taken from the President's Report, written by Dr. Rudy Besikof, Laney College President, that was presented to the PCCD Board of Trustees during their regular meeting on Tuesday, November 9, 2021. Click here to view as a PDF