Laney College Basic Needs Center
The Rescue Agency (https://rescueagency.com/) hosted a March 1 CalFresh College Tour pop-up event on the Laney College Quad, where students learned more about the CalFresh Program, including eligibility requirements. CalFresh is a Federally funded program that provides a partial subsidy to qualified applicants who are struggling with food insecurity. (https://www.cdss.ca.gov/inforesources/calfresh/program-information)
Snacks and refreshments were provided to students during the event at Laney, along with a tour of the campus that was provided by the College's brand-new Basic Needs Center, led by Coordinator Katrina Santos. This tour provided more visibility on campus to Laney students, along with information about food assistance designed to destigmatize the issue of food insecurity for those most in need. Approximately 20 students attended the initial gathering, with repeat events scheduled three other times in March, on the 6th, 16th and 20th.
For information about CalFresh and the new Basic Needs Center, contact Associate Dean Gary Albury at (510) 464-3393 (galbury@peralta.edu), Director of Campus Activities and Student Life Atiya Rashada at (510) 464-3234 (arashada@peralta.edu), or Coordinator Katrina Santos at (510) 464-3572 (ksantos@peralta.edu).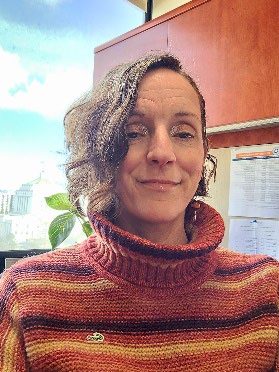 Laney Welcomes New Web Content Developer
Chanda Brewer has joined Laney College as its new Web Content Developer. Ms. Brewer comes with a wide range of experience in web design and development, specifically a 20+ year background in Marketing and Management for the technology and hospitality industries in Oakland and San Francisco. Coupled with her expertise in web-based technology is a strong background in marketing, including online promotions, as well as other experience in the private business sector.
Laney welcomes Ms. Brewer and thanks all who have made her transition to the college smoothly, especially colleagues in I.T. and the Business Office, and President's Office Staff Assistant Grace Kwon.
Laney Lady Cagers Light up California Courts with Championship Basketball!
Congratulations to the Laney College Women's Basketball team on a great season. The team reached the state semifinals before falling to the Santa Rosa Bearcubs despite a valiant effort until the very last second of the game. Below is a picture of the players and coaches following their first-round playoff win over an athletic, formidable San Jose City College team on March 3rd at Laney.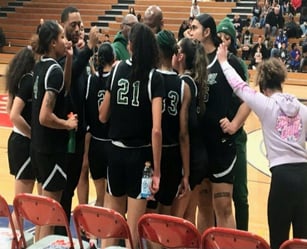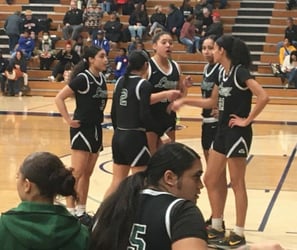 Thanks to Coach Ramaundo Vaughn, as well as his staff and everyone in Athletics for their support of these amazing student athletes! Coach Vaughn appeared on the March 8th broadcast of the President's Desk and discussed the team's success, as well as his passion for coaching.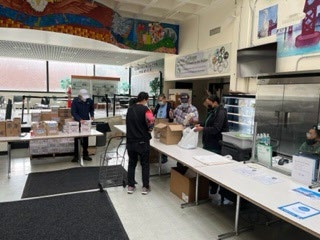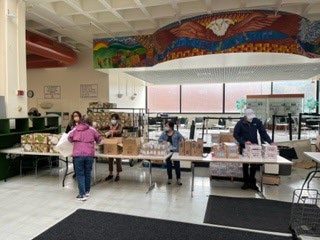 Food Distribution Efforts Need Volunteers
As Laney College continues through the semester of Spring is Free, the food distribution program needs volunteers on Thursdays for the rest of the semester, specifically an hour or more per volunteer during any of the times below:
Having more hands to feed our students will speed up wait times, with volunteers working directly with students to do a "pre-check-in" while they are waiting in line. Those who can give of their time will have an excellent opportunity to talk with students, ask questions, and become more involved in our campus community.
The Spring is Free semester at Laney College continues food distribution efforts now going back more than 3 years. Since the start of the term, the College has distributed an average of 374 meals per day to currently enrolled students, and since the effort began in 2020, totals are as follows:
130,426 total meals distributed to current students

32,440 produce boxes handed out to current students

16,041 take-home pantry boxes given to current students
To volunteer, reach out to Food Services Manager Neil Burmenko at (510) 464-3403 (nburmenko@peralta.edu).
This article is taken from the President's Report, written by Dr. Rudy Besikof, Laney College President, that was presented to the PCCD Board of Trustees during their regular meeting on Tuesday, March 14, 2023. To view it as a pdf, click here.