Laney College Commencement Ceremony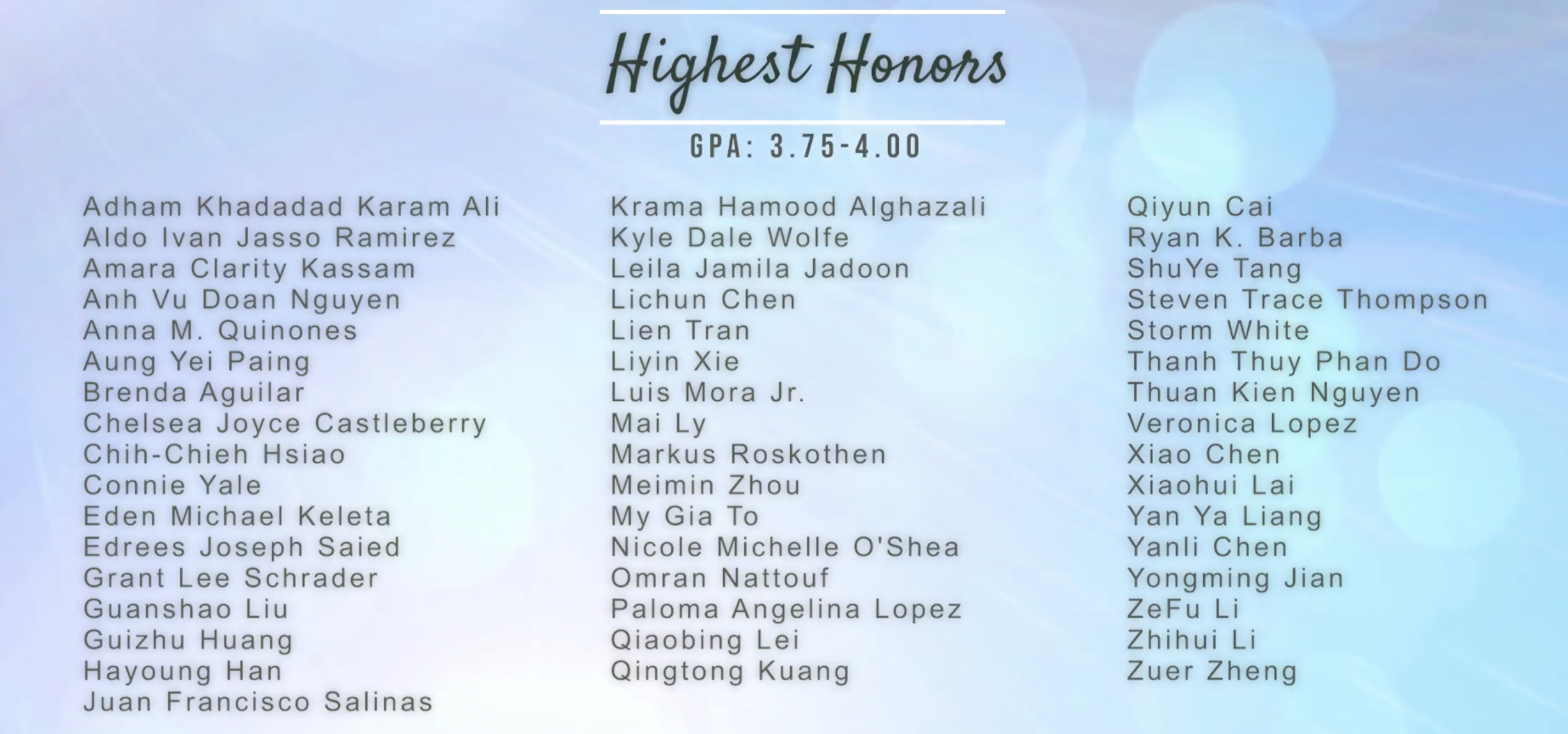 On Friday May 28, Laney College hosted its second virtual commencement ceremony, awarding 670 graduates 1,108 degrees and certificates!
Awards
Presidents Medallion: Weihao Hang
We Rise Student Awardees: Alycia Raya and Bonquan (Eric) Huang
Deans Medallions
Career Technical Education: Yun Gao
Liberal Arts: Brooke Cartolano
Mathematics and Sciences: Jessenia Rios
Humanities and Social Sciences: Alycia Raya Valedictorian: Brenda Aguilar
Salutatorian: Chelsea Castleberry
View the event HERE
Cosmetology Hosts a Live Virtual Ceremony
The Cosmetology Virtual Ceremony took place Thursday, May 27, as a live online event, that lasted about an hour and a half. There were 29 Students' names called and 80+ virtual participants.
The spirit of this Virtual graduation was intended for students who maneuvered through a year and half of COVID interference (Shelter-in-place order). A Cosmetology Department generated Certificate and program was sent to each participant a week prior to the Virtual Ceremony.
World Central Kitchen Showcases Laney Efforts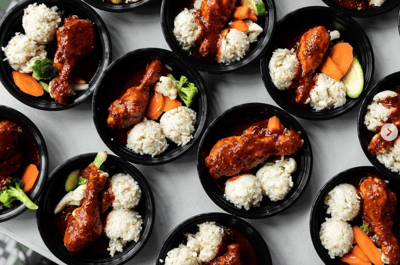 On Monday, May 24, World Central Kitchen volunteers visited Laney College during its meal distribution, to highlight the College's success on social media. To date, we have completed 139 distribution dates, 61,000 meals have been distributed, along with 15,200 fresh produce boxes. We have proudly served 18,200 students! The first post by World Central Kitchen launched Friday, June 4.
Engineering Students Win First Place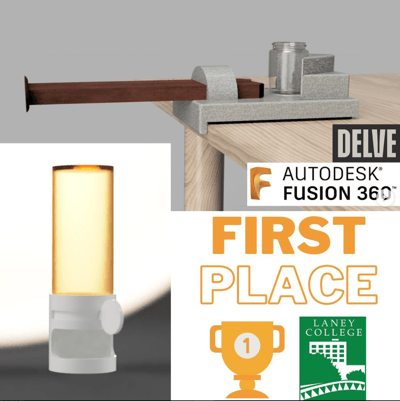 Students in Engineering Graphics competed in a design competition with students from San Jose State University, College of San Mateo, and LA Pierce College. The competition was organized by Autodesk and the design prompts and judging were provided by Delve Innovation.
Students from Laney College won first place in two categories- the single pill dispenser and the one handed jar opener. Thank you to the folks at Autodesk and Delve for providing our students with this wonderful opportunity. See the prototypes in action on Instagram @LaneyEngineering!
Three Laney Librarians Earn Graduate Degrees
Francis Howard (Librarian) has earned his PhD in Education,General from Walden University. His dissertation topic: Faculty and Staff Mentors' Experiences Supporting Academic Success with At-Risk Undergraduates. Congratulations, Dr. Howard! Dominique Dozier (Library Technician II, Librarian Intern) completed her Master of Library and Information Science at the San José State University School of Information. She focused her studies within the academic librarianship pathway. Congratulations and welcome to our newest librarian!
Reginald Constant (Public Services & Instruction Librarian) has earned a Masters of Arts in Education: Adult Education from San Francisco State University. His master's project focused on critical pedagogy in information literacy instruction. Congratulations!
This article is taken from the President's Report, written by Dr. Rudy Besikof, Laney College President, that was presented to the PCCD Board of Trustees during their regular meeting on Tuesday, June 8, 2021.