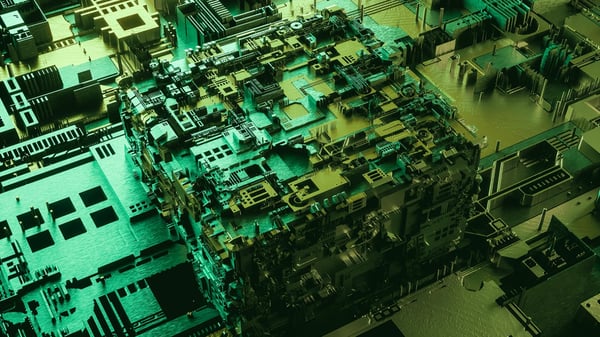 OAKLAND, Calif., August 14, 2023 – Laney College will offer students introductory courses in Artificial Intelligence & Data Analytics (AIDA) beginning this fall, to get students started on a pathway that will lead to careers in this exciting and innovative field. Laney becomes one of the first community colleges in the state with such a program. Laney's partnerships with industry leaders including Amazon Web Services (AWS), Intel, and Google will help prepare students for a career in the field or to transfer to a four-year school for additional study.

Faculty at Laney College in Oakland have taken a proactive approach to meet the demands of the rapidly evolving technology landscape by introducing the innovative Artificial Intelligence (AI) and Data Analytics (DA) curriculum — AIDA. These courses will provide students and learners with the skills needed for their latest careers, which are being revolutionized through AI and machine learning (ML) advancements.

AI and Data Analytics have emerged as dynamic fields with a soaring demand for skilled professionals who can harness the potential of these technologies. These disciplines are already reshaping diverse industries from healthcare to finance and retail, and their influence continues to expand.

With the ongoing advancements in AI and ML, the demand for adept professionals in these domains has set to surge and to reinforce the significance of acquiring AI and ML skills now.

"Learning AI and ML skills comes with significant advantages because these skills are the MUST HAVE for the next generation of professionals in all areas of employment," remarks Tuan Nguyen, one of the instructors leading the initiative. "Employers demand AI/ML upskilling to prepare for their next product releases and service updates, and professionals can upskill with AI training and AI-based tools. The world is changing with AI."

Interested students should enroll now in CIS 96F: Introduction to Artificial Intelligence and Machine Learning and/or MATH 118: Foundations in Data Science. In addition, under Peralta Community College District's "Fall is Free" program, there are no class fees in this fall semester for California residents who complete the federal financial aid application or the California Dream Act application.

The new AIDA program is one more example of how Laney College continues to be at the forefront of innovative educational initiatives and partnerships. Laney College was recently awarded $336,000 in grant funding to increase success and transfer pathways in Data Science careers, part of a $1.78 million grant given to a consortium of two- and four-year institutions in the state. The grants are intended in part to increase diversity in the data science fields as well as support higher transfer rates to four-year schools.

"A major goal of Laney College, and all the Peralta Community Colleges, is to prepare our students to participate in the workforce of the future," said Dr. Rudy Besikof, President of Laney College. "With this program adding to our focus on data science, Laney will be in the forefront of providing students from Alameda County and beyond with the skills they need to enter the exciting and well-paying fields of Artificial Intelligence and Data Analytics."

Laney College is excited to announce that the upcoming Fall 2023 semester will feature a surprise addition to the curriculum — integration of AWS DeepRacer into the "Introduction to AI/ML" class. This groundbreaking kit allows students to engage with a cloud-based 3D racing simulator and a fully autonomous 1/18th scale race car trained by reinforcement learning. This innovative approach emphasizes hands-on learning and aligns with the global racing league concept presented and sponsored by AWS.

Whether upskilling or acquiring new skills, Laney College's AIDA courses offer an opportunity to future-proof one's career and unlock new potential. For more information about Laney College's AIDA courses, please visit Laney.edu/AIDA.