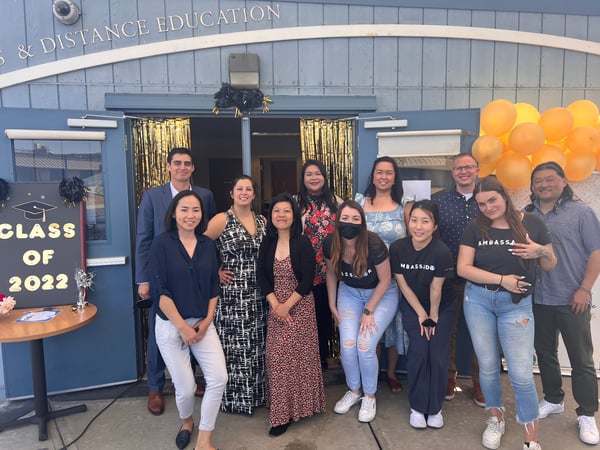 On Tuesday, May 17th, the Office of International Education staff celebrated the class of 2022 with an online graduation ceremony. Special guest speakers included Interim Deputy Chancellor/Chief Operating Officer, Stephanie Droker, Ed.D, and Tram Thi Kim Nguyen, a graduating international student from Vietnam who completed the AS-T in Business Administration at Laney College.
An in-person graduation reception was held the following day on May 18th to celebrate in-person with food, games, and music. 61 international students completed their program in 2021/22 and will be transferring to 4-Year Universities this Fall. Another 21 students complete their program and will be participating in a special work authorization program called Optional Practical Training. And another 11 students completed their program and either returned home or will be remaining in the U.S under a different visa category.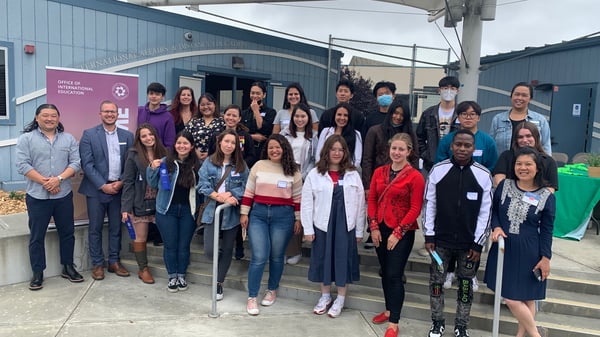 On June 3rd, the Welcome Day for new summer students took place at the Office of International Education, which was the first in-person welcome day in over 2 years! A special thanks to Union Bank and Raya Zion from the Laney College Employment Center who also attended the event with the aim of providing our new students with information and resources. Students were mainly informed about the upcoming summer term and had the chance to get to know each other through team-building activities.