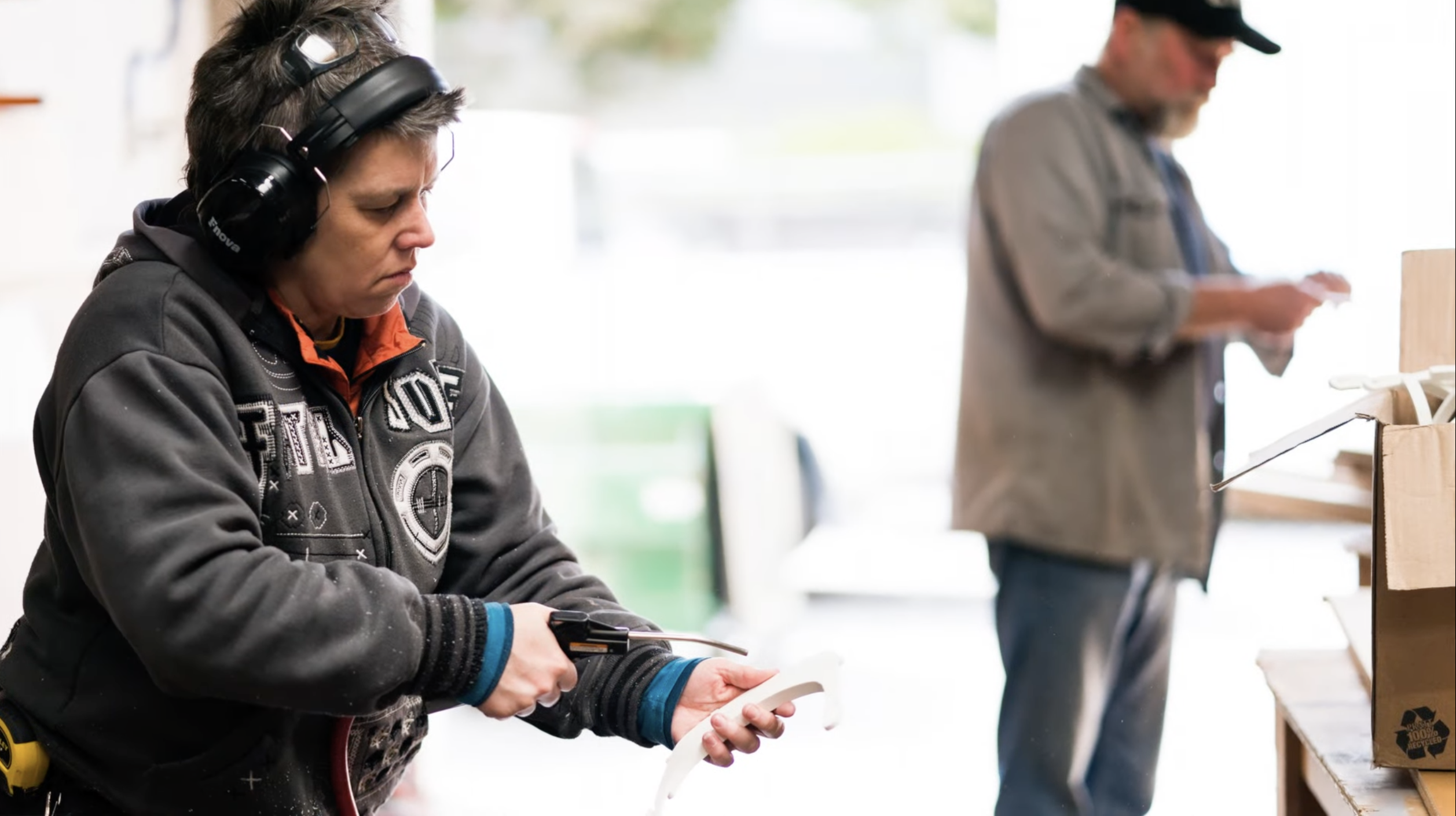 Did you know that in the FabLabs you can create almost anything? The FabLabs are spaces where you can get access to advanced and traditional tools, resources, and technologies that allow you to create almost anything you want. Do you want to know what is the coolest thing about the FabLabs? They are free, and all for you! The College of Alameda FabLab and the Laney College FabLab are getting ready to fully reopen, and you will be able to explore your creativity again!
The FabLabs offer the opportunity to dream, design, and refine ideas. One can come in and experiment for fun or work towards developing a fully-fledged product. No experience in design, woodwork, or computer software is needed. However, before you get access to the Labs it is required that you sign up for a Makernet account that will allow you to sign up for workshops, reserve machines, and share your projects with other Fab Lab users.
The next step is to sign up for the Intro and Shop Safety workshop. After completing the workshop, you'll be able to take workshops focused on Fab Lab equipment. On top of that, you will have all the support from our team of technicians who will provide you with workshops and will help you to get acquainted with what's available in the Lab.
Some of the important projects that were developed in the CoA FabLab and the Laney College FabLab were the mass production of PPEs and Face Shields that helped healthcare providers during the Covid 19 Pandemic. Laney College manufactured a batch of 500 hundred Face shields in a week and donated them to the Highland Hospital. Check out these videos on YouTube!
https://youtu.be/xAipBSplrWU (PPEs from COA FabLab)
https://youtu.be/gt0C-_9sq_0 (Laney FabLab Face shields)
https://www.youtube.com/watch?v=WaMA2WYgjt0&t=3s (COA FabLab overview)
https://youtu.be/fo7H7Jyeigg (Laney FabLab overview)
Take a look at the following machines that are available at our Labs:
The FabLabs are almost ready to fully reopen! You can keep track of the announcements on alameda.perlta.edu/fablab, and laney.edu/fablab. You can also check on our Peralta TV channel the testimonies of our students and technicians who love to get their hands on practicing in the lab!