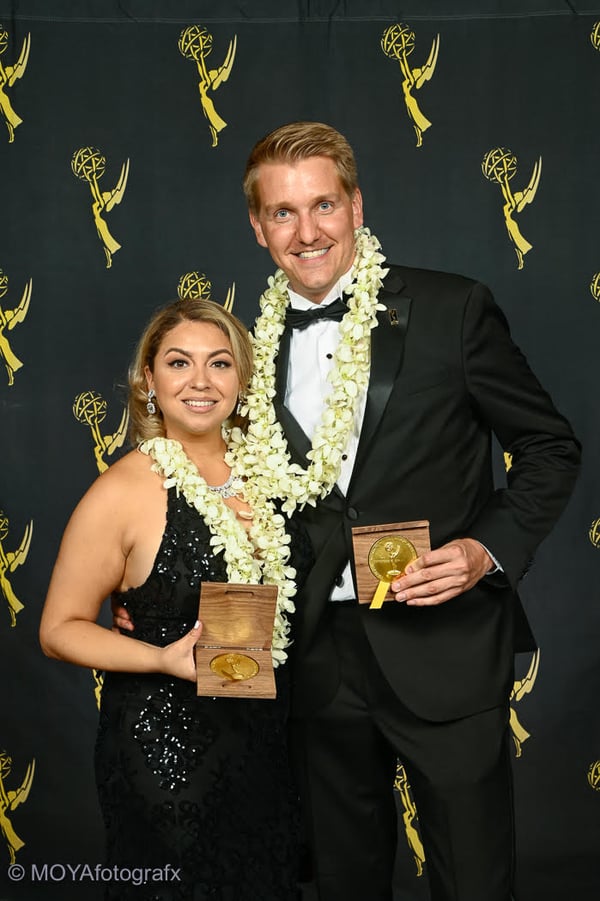 Laney College congratulates Public Information Officer (PIO) Larena Baldazo, for being awarded the Governor's Service Medallion by The National Academy of Television Arts & Sciences! Baldazo accepted the award beside co-winner, Brooks Jarosz from KTVU Fox 2.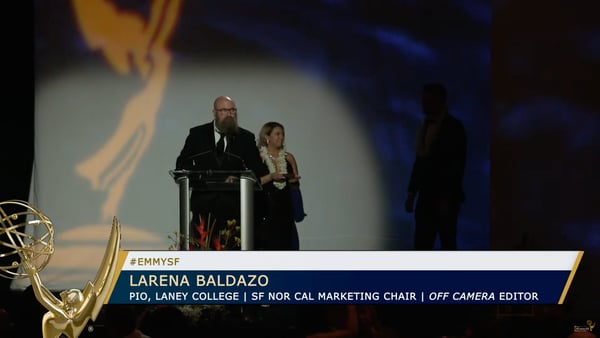 "The college congratulates Ms. Baldazo for this recognition and recognizes its significance given that her office takes innovative steps to keep students and the community informed about
our College, especially over the last two-plus years," says President Rudy Besikof.
The gala took place Saturday, June 11, and included support from Laney faculty members Mike Moya (Photography) and photography students, Katy Castro, Dericka Eppelsheimer, and Susan A. Bradley. Professor Steve Shlisky (Media Communications Co-Chair) also brought in student volunteers from his department for the Gala and served as the Red Carpet Producer/Editor. This was the first live presentation in three years.