The Laney College Women's Track & Field team began championship season this past week, flocking to the podium and walking away with 4 medals. With the conclusion of the Coast Conference Championship, the Eagles are now headed to the NorCal Championship at Yuba Community College.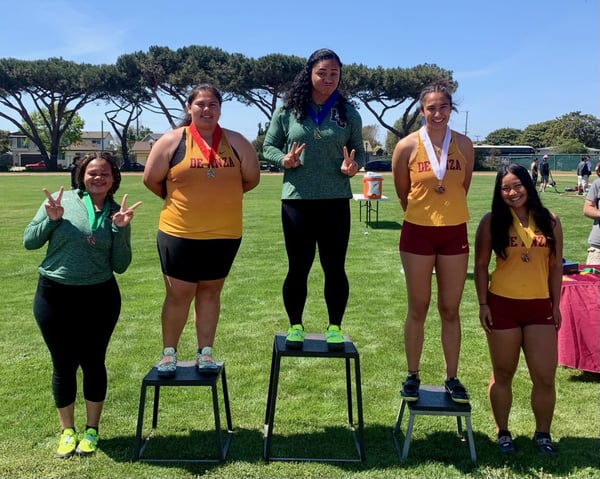 Freshman Tupu Ve'e, currently the 6th ranked shot putter in the state, started the week earning 1st place for shot put, finishing with a mark of 11.54m. Freshman Jada Joshua made a terrific comeback working her way to the finals on her last attempt of the prelims. Joshua worked up to 5th overall in the finals with a best of 9.55m.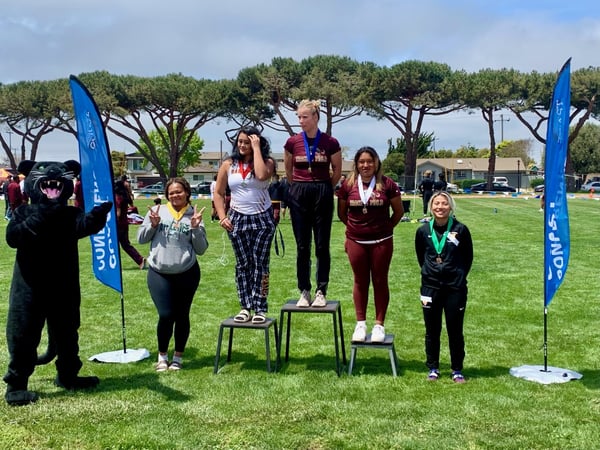 Joshua followed up her strong performance in the shot put by finishing 4th overall in discus with a mark of 32.80m. Freshman Jack Beltran threw a personal best 32.26m in the discus, earning a spot at the NorCal Championship this week.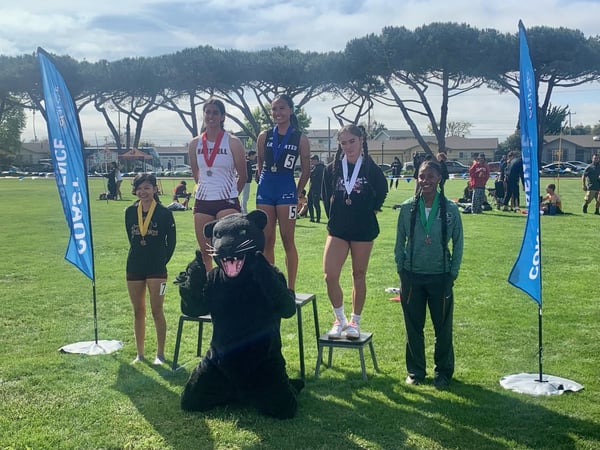 On Saturday, Sophomore Sheelah Carey competed in the 400m sprint, placing above her starting position and getting onto the podium in the final. Carey finished with a time of 1:03.94 and proudly sported her medal in front of the crowd.
Freshman Kylah Adams finished a strong season in the 100m and 200m races, while Sophomores Leticia Palazzo and Janeli Romero Garcia competed in the 100m and 800m races respectfully.
This week the Eagles are headed to Yuba Community College to compete in the NorCal Championships with hopes to advance to the State Championships at Modesto Junior College on May 20th.