OAKLAND, Calif., May 24, 2023 – Last night, the Peralta Community College District (PCCD) Board of Trustees approved the appointment of Dr. Denise Richardson to serve as Interim President of Berkeley City College effective July 1, 2023, and extending to June 30, 2024, or until a permanent president is hired. Dr. Richardson is currently the Vice President of Instruction at Merritt College, a role she began in March 2020. She has been an employee of the district for over 20 years, starting as a faculty member at Laney College in 2001.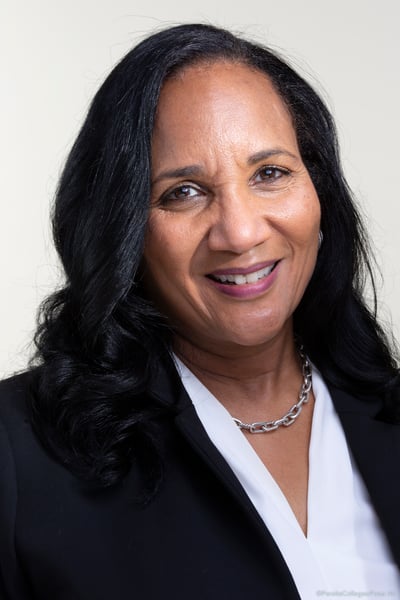 The appointment was made following internal candidate interviews by PCCD Interim Chancellor Dr. Jannett N. Jackson, who commented, "Of all the applicants, Dr. Richardson clearly had the most depth and breadth of experience within the district as a tenured faculty member and Department Chair, Dean, and as a Vice President. She has worked with various BCC employees on districtwide committees over her twenty-plus years in the district, so she is a known figure at the Berkeley campus. She was endorsed by the BCC Academic Senate President, Matthew Freeman, as I worked closely with him during the process."
Dr. Angélica Garcia, the current Berkeley City College President, will be stepping down at the end of June, and will start her new job as President / Superintendent of Santa Rosa Junior College on July 1, 2023.
Dr. Richardson is an educational leader committed to respectful communication, facilitating equitable outcomes, and data-informed decision-making. She is a forward-thinking strategist focused on providing students with high-quality instruction, and faculty and classified professionals with current technology and relevant professional development. Following her tenure in the classroom, she has been an effective administrator with a ten-year record of demonstrating responsible budget management, supporting innovative curriculum and program development, and making hiring decisions that consider the DEI (Diversity, Equity, and Inclusion) goals of the college.
Chancellor Jackson noted, "Denise has worked with all the college presidents, as she was a dean at Laney College with Dr. Besikof, worked with Dr. Bajrami during the time Diana was Vice President of Instruction at College of Alameda, and is currently employed and has worked with Dr. David Johnson at Merritt College. This experience will sustain collegiality and allow for the executive team to maintain its collaborative spirit."
"My gratitude to Chancellor Jackson and to the Board of Trustees for giving me this opportunity to lead the incredible team of faculty, classified professionals, and administrators at Berkeley City College," said Dr. Richardson. "I read the BCC Educational Master Plan [also approved by the Trustees last night] and it is an impressive document! I am excited to begin working with my BCC colleagues to implement the EMP and provide a student experience that is rooted in equity, success, and completion."