ESOL Holds Its First In-Person Student Orientation
In February 2023, CoA's English to Speakers of Other Languages (ESOL) Department held its first in-person student orientation since 2020. The event was sponsored by the College's SALAAM and Extended Opportunity Programs and Services (EOPS). Approximately 100 students participated in the orientation followed by a free lunch. Financial Aid Office Specialist Laura Aguilar, Health Services Coordinator Lisa Sawadogo, Director of Hispanic Serving Institution Grant ACCESO/Puente Programs Horacio Corona Lira, and EOPS/CARE/CalWORKs/Next UP Programs and SALAAM Learning Community Project Manager Louie Martirez y McFarland, and CoA Acting President Diana Bajrami participated in the orientation. Special thanks to Louie Martirez and Malik Shabazz for coordinating the event.

Summer Bridge Representatives to Present at the AHSIE Conference
ESOL Instructor Johanna Carranza and Hispanic Serving Institution Grant and ACCESO/Puente Programs Director Horacio Corona Lira were invited to present at the Annual Alliance of Hispanic Serving Institution Educators (AHSIE) Best Practices Conference. The conference took place on Sunday, March 12, 2023 through Wednesday, March 15, 2023, in San Francisco, California. The conference presentation focused on the implementation of a Puente Summer Bridge Program designed to enhance student retention, academic success, and create a sense of community for participants. CoA's Puente Summer Bridge program was developed as a strategic response, informed by student surveys, student interviews, and data analysis, which determined a need for stronger retention and inclusion efforts. CoA's Puente Summer Bridge is a four-week non-credit course taught in collaboration with the Learning Resource Center.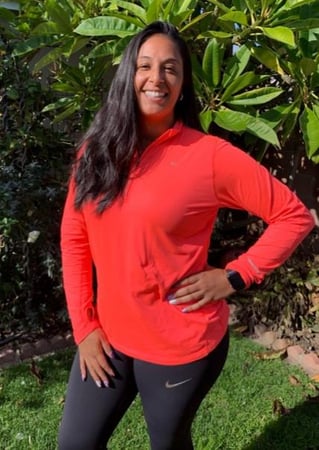 CoA Welcomes New Head Coach
Lauren Nieraeth is CoA's new head women's volleyball coach. Nieraeth is well-versed in coaching California Community College student-athletes. Most recently she was the assistant coach, under Katelyn Roberts at Riverside City College with the women's beach volleyball program. She was also assistant coach for women's volleyball, under Suzie Witmer, at her alma mater Long Beach City College LBCC).
Prior to coaching, Nieraeth was a two-sport athlete at Mayfair High School in Lakewood, CA, playing volleyball and soccer. She continued her athletic career at LBCC where she was co-captain of the volleyball team her second year. From LBCC, Nieraeth transferred to Temple University in Philadelphia, PA, where she coached and played women's club volleyball.
Coach Nieraeth earned her Bachelor of Science in Tourism and Hospitality Management at Temple University in Philadelphia, Pennsylvania. She is currently earning her master's degree at San Francisco State University with a specialization in college counseling and emphases in clinical mental health counseling and career counseling. She is passionate about enhancing the mindset and skills of student-athletes, while mentoring them to strive for success beyond their sport.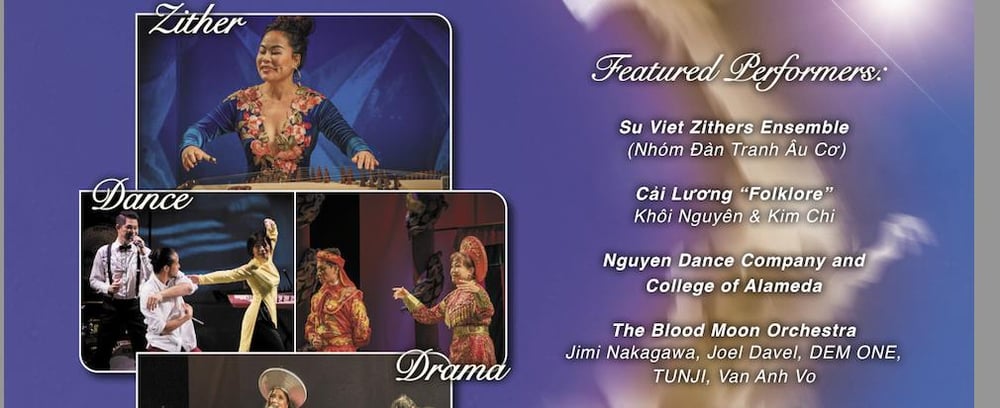 CoA Dance Department Is Invited to Perform at the Legion of Honor
The CoA Dance Department, under the direction of Dance Professor Danny Nguyen, has been invited to perform at the 10th Annual Vietnamese Arts & History Show, which will be held at the California Palace of the Legion of Honor Gunn Theater, on Sunday, March 19, 2023, from 1:30 to 3:30 p.m., located at 100 34th Ave, in San Francisco. A special piece will be choreographed for the event by Professor Nguyen and performed by a mixed level of CoA dance students. For ticket information go to: www.aucocenter.org/tickets
This article is an excerpt from the President's Report, written by Dr. Diana Bajrami, College of Alameda Acting President, that was presented to the PCCD Board of Trustees during their regular meeting on Tuesday, March 14, 2023. To view it as a pdf, click here.