Puente Students Get Motivated at Regional Motivational Conference
During Fall semester 2022, CoA's Puente students enthusiastically engaged in a number of meaningful extracurricular activities. On Friday, November 18, 2022, through Saturday November 19, 2022, College of Alameda's Puente Project students participated in California State University East Bay's Transfer Friday, toured Fresno State University, and attended the Puente Transfer Motivational Conference at the University of California, Merced campus.
Approximately 1,000 community college students representing 39 different campuses in California attended the conference. The Puente Motivational Conference was designed to inspire and demystify the transfer process while creating a support system and networking opportunities for Puente students.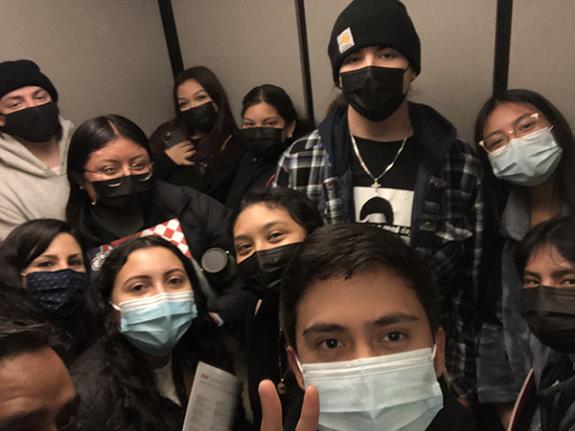 CoA's Puentistas (Puente students) heard from university representatives, participated in workshops, and listened to keynote speaker Author, Activist, and Social Changemaker Julissa Arce talk about her upbringing and educational experiences. The CoA Puente team is responsible for organizing student participation in these activities, including ACCESO/Puente Counselor Danna Chavez Baquero, ACCESO Success Coach Alejandra Duran, and Student Services Specialist Alejandro Gonzalez.

Encinal High School Students Tour CoA Campus
College of Alameda hosted over 60 seventh graders from Encinal Junior High School and Senior High School for a special campus visit on November 29, 2022, from 10 a.m. to 3 p.m. Encinal students participated in a general campus tour, learned about academic opportunities at College of Alameda, toured the Automotive Department, and participated in a special interactive hands-on workshop at CoA's Fab Lab. CoA's ACCESO team, Fab Lab staff members, and Auto Department staff members hosted and organized the campus tours and presentations.

Puente Project Celebrates Its Annual Puente Noche de Familia
College of Alameda's Puente Project celebrated its third Annual Puente Noche de Familia (Family Night) on November 9, 2022, from 5:30 p.m. to 7 p.m., at Pier 29 Waterfront Restaurant in Alameda.
Puente Noche de Familia celebrates the family, friends, and supporters of Puente students and recognizes their integral role in the academic success of Puentistas.
This was the first in-person Puente Noche de Familia. The event program included remarks from CoA Acting President Dr. Diana Bajrami, family member/guest introductions, and a panel conversation with CoA Puente alumni. Danna Chavez Baquero, Alejandro Gonzalez, Director Horacio Corona Lira, and Dean Lilia Celhay organized this special event.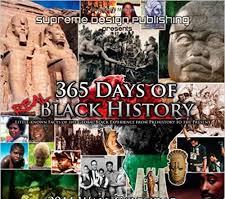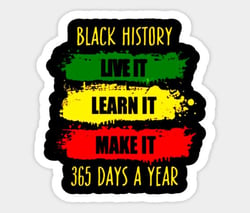 Black History Month Events Are Planned at CoA for February
CoA will feature a series of uplifting and engaging Black History Month events throughout February 2023. The theme this year is: Freedom, Resistance, and the Journey Toward Equality. Events will be held weekly and will be open to faculty, students, staff, and the general public, free of charge. The first event will include giveaways of clothing, shoes, school supplies, and more. The last day of the month-long celebration will conclude with a delicious hot Sunday dinner buffet. For more information please contact LaShawn Brumfield (lbrumfield@peralta.edu) and Jody Campbell (jcampbell@peralta.edu)
This article is an excerpt from the President's Report, written by Dr. Diana Bajrami, College of Alameda Acting President, that was presented to the PCCD Board of Trustees during their regular meeting on Tuesday, January 24, 2023. To view it as a pdf, click here.