Dear Peralta Colleagues,
As we progress through our spring term, there is a significant amount of activity on campuses and at the district office, in areas as diverse as housing, campus safety, and business process modernization. I want to share with you an update on these key areas as we continue to take steps to strengthen our District and fulfill our role in providing educational opportunities to all members of our community.
COVID Safety
COVID continues to be with us and is a significant issue for maintaining the health and safety of everyone on our campuses. We are indeed fortunate that we have not been significantly impacted by the surge from the omicron variant of the virus. Much of the reason for that is our approach to employing strong, ongoing safety protocols that are above and beyond state and country guidelines. Our vaccination requirements, along with weekly testing for those with vaccination exemptions, our practice of daily screening at campus checkpoints, and maintaining an indoor masking requirement all continue to contribute to controlling the spread of the virus at Peralta.
There have been some recent changes to the testing procedures, however, that are important to note. After the federal government ended its reimbursement for testing in mid-March, Peralta allocated some of our HEERF III funds to continue providing free testing for our uninsured students with a vaccine exemption. That will result in a slightly different procedure with VBS, the test provider on our campuses, depending on whether students have insurance or not (in either case, there's no charge to the student). For full details, please see my announcement at https://safe.peralta.edu/updates/chancellors-announcement-covid-testing-update.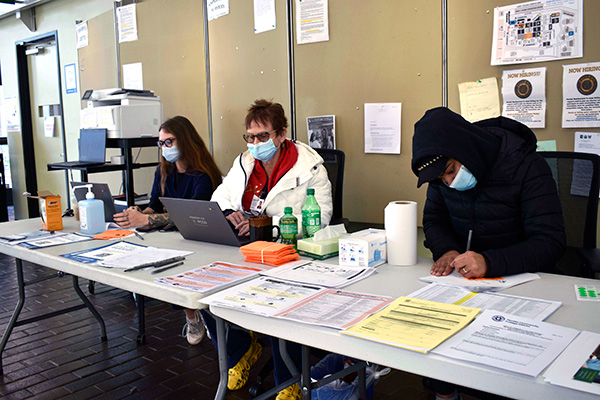 Phase Two of the PeopleSoft Upgrade
It has been many months in the works, but we are now on track to "Go Live" with the second phase of our PeopleSoft Upgrade on April 18! This is going to make a big difference in business processes and workflows in Finance and Human Resources, as we continue this important modernization program. Changes include electronic submission of timesheets by employees, electronic approvals by managers, and a streamlined process for contracts, expenses, and asset management. More information is available on the IT website at https://www.peralta.edu/it/peoplesoft-upgrade.
The following two months will include extensive user acceptance testing as we continue to train all employees on how to use these and other tools provided by this upgrade.
While this project has technology at its core, the real goal is to make business-critical changes at Peralta that were recommended by FCMAT and required by ACCJC. Most of all, this is about streamlining our business processes in ways that allow us to better serve our students and employees.
Housing Resource Update
Housing is a pressing issue for students on all our campuses in a region with a critical shortage of affordable housing. Last year, the state set aside $500 million to support the construction or renovation of rental housing for students across California's state institutions of higher education, which included $25 million for planning grants to community colleges. Peralta applied for a grant from that fund, and we are "short-listed" for $440,000 in planning grant funding, subject to approval by the Legislature.
Our student community, in particular, would benefit tremendously from this program, and we are eager to have the chance to move forward with this initial feasibility study. If the funds recommended by the Department of Finance are awarded by the legislature they will further our understanding of the financing needs, engineering requirements, and the environmental impact of student housing. The funds would be overseen by a steering committee to include students, administrators, and others, with the goal of producing a plan that would lead to an application for a state building grant.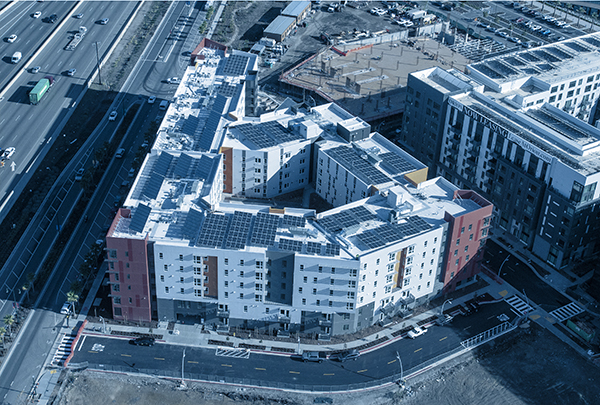 Peralta Joins Public Safety Pilot
The District is committed to taking a new, innovative approach to public safety for our campuses that provides for holistic safety and wellness and recognizes that unmet basic needs can adversely affect students' health and safety. One aspect of that approach is to provide restorative justice training for all students, faculty, and staff, and to promote alternatives to armed law-enforcement responses to conflict situations.
In support of that goal, our district is spearheading a pilot program with San Diego Community College District to get funding to expand resources and training for campus police and others. The goal of this pilot is to enable campus coordination of care through the implementation and bolstering of behavioral intervention teams, and a new form of policing through early detection and intervention which has been shown to have a positive impact on individuals and the entire campus community. If approved, this pilot project would include other community colleges and aligns with the efforts by the State Chancellor's Office to bring forth policy highlighting a holistic approach to campus safety.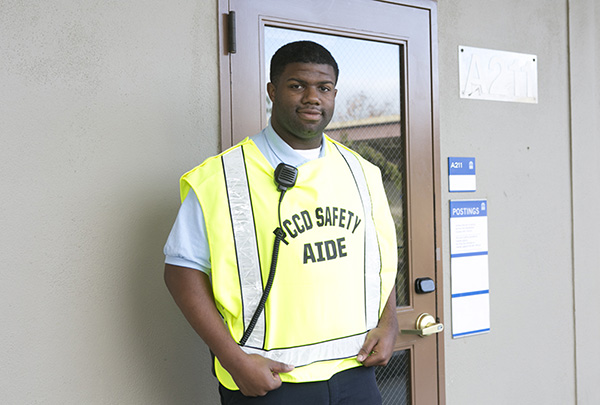 PepsiCo Foundation Funds Uplift Scholarship
The District is always looking for partners and resources that can provide greater opportunities for our students, particularly our most underserved. We are grateful for a new strategic partnership with the PepsiCo Foundation to provide funding for a collaborative program for those students, the Uplift Scholarship. The goal of the program is to address the obstacles – retention, completion, and workforce readiness – that disproportionately impact our college students who are at high risk of not persisting through their educational and professional journeys. The Uplift program aims to guide these students into jobs in high-growth industries, including Information Technology, Advanced Manufacturing, Logistics, Sales, and Marketing.
In addition to financial assistance, the program provides students with support for programs that are not currently covered by federal student aid, including dedicated success coaches, access to emergency grants, and financial literacy courses. Eligible students can visit the Peralta Colleges Foundation website at www.peraltafoundation.org for more information and to apply.

Peralta in Collaboration with 100K Trees for Humanity
PCCD last month announced a memorandum of understanding (MOU) with 100K Trees for Humanity, a non-profit organization dedicated to urban reforestation tree planting. The collaboration includes an extensive Workforce Development MOU as part of a new Environmental Justice partnership between the environmental organization and the Community College District. The eight-point MOU features the Peralta District designation of an executive-level liaison; co-development of a new workforce development Regenerative Economy pathways to careers curriculum, a reboot of Peralta's historic native Oak tree planting program at Merritt College, the greening of the campuses by planting trees to mitigate climate impacts, and offsetting the District's carbon emissions through planting natural solutions.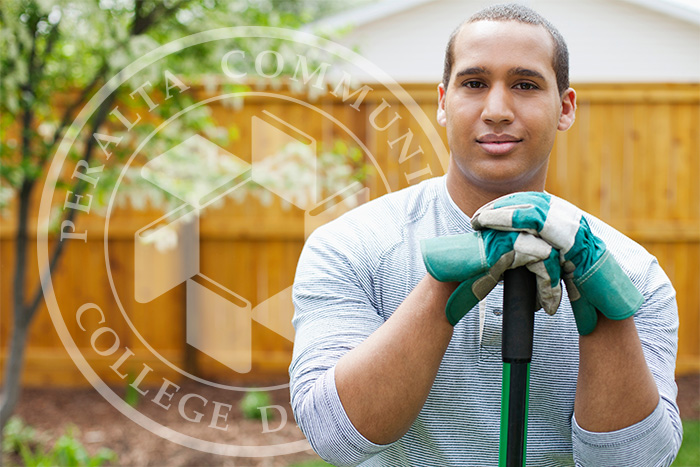 Institutional Effectiveness Partnerships Initiative
During the Chancellor's Report at the Board of Trustees meeting on Tuesday, April 12, 2022, I announced that the Peralta District Office and each of the four colleges have applied to the state chancellor's office for grants from the Institutional Effectiveness Partnerships Initiative (IEPI). The funds from IEPI are intended to help boost student success across the system by providing colleges and college districts the high-quality technical assistance, professional development, and resource tools needed to achieve the goals and commitments contained in the California Community Colleges' 2017 Vision for Success. I'm pleased to let you know that our request has been approved by IEPI and we'll be receiving funds that will help us launch our Professional Development Learning Center (PDLC) this fall. The PDLC will provide important professional development training for all our employees and our students. Our classified professionals let me know early on how training and development opportunities were needed here at Peralta. We'll be sharing more information about the grants and the new PDLC soon, as we are seeking broad input on how to move forward with our plans.
Peralta Website Relaunch
At the end of February, a refreshed version of the Peralta website was launched at www.peralta.edu. This website will replace the old district website at https://web.peralta.edu which has been operating with the same design since 2011. The new website at www.peralta.edu, which was built in-house by the Peralta department of Marketing, Communication & Public Relations (MCPR) using the HubSpot content management system, is a major improvement as it is has a responsive design that is optimized for mobile devices like phones and tablets while also making the content far more accessible for visually impaired users. Google is indexing the new site. The old site is still available but will be decommissioned at the end of the Spring semester, which will remove the outdated content from Google and other search engines' results.

The MCPR team also made some recent updates to the Safe Peralta emergency communications website at https://safe.peralta.edu including new buttons on the home page that help answer a user's questions more quickly, including information about visiting campus, vaccinations and testing opportunities, what to do if you are exposed to COVID and an archive of our COVID presentations and Town Hall events including questions with answers. There's also a button for submitting questions, which are usually answered by the same or next business day.
As you can see, much is going on in the Peralta Community College District!
I want to thank the faculty, classified professionals, administrators, and Board of Trustees for your continuing support of our many efforts to educate our students and strengthen our community.
Thank you and be well,

Dr. Jannett N. Jackson
Interim Chancellor