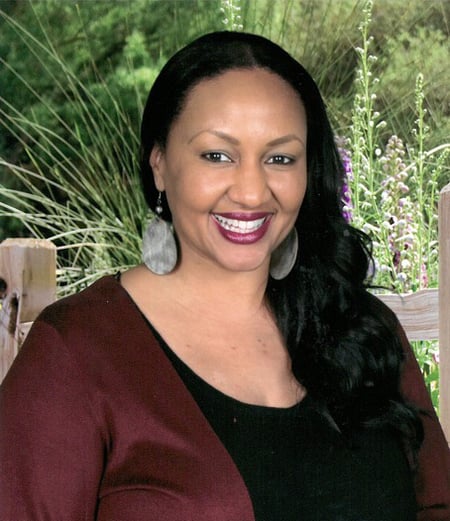 Berkeley City College is excited to announce Dr. Joya Chavarin, EdD as BCC's newest tenure track Education Instructor. Chavarin is the first full-time faculty hired in the Education Program at BCC.
Chavarin's career spans over 25 years in the early care and education field, including starting as a parent, working as a teacher, directing a Head Start state-subsidized center-based program, and providing training/technical assistance to build a high-quality teacher workforce.
As the former Senior Research Associate at WestEd, Chavarin worked to identify trends, needs, and options regarding early childhood practice and policy recommendations. Chavarin contributed to the development of the CA Early Childhood Educator Competencies and Learning and Development Foundations video series. Prior to joining WestEd, Chavarin was the Director of Workforce Development at the YMCA of the East Bay, overseeing twenty-one program sites across four counties in CA. Projects include directing the SEIU Head Start Apprenticeship and Early Educator Youth Apprenticeship programs.
Chavarin holds an Ed.D. and M.Ed. with a focus in Educational Leadership from Mills College; M.A. in Education from CSU Monterey Bay, and a BA in American Studies, Concentration in Maternal and Child Public Health from the University of California at Berkeley.
Chavarin's professional experiences in Higher Education began as a preschool teacher at UC Berkeley's Anna Head program while earning a BA, to successfully directing a campus-based child development program at CSU Monterey Bay while earning a MA. Chavarin participated in the Faculty Diversity Internship Program at Hartnell College and began teaching part-time in the Child Development Department.
BCC welcomes Chavarin to the ranks of full-time faculty in a growing field at BCC. We look forward to announcing additional full-time faculty members in the areas of Multimedia Art and Counseling in the coming month.
This article was included in the Berkeley City College January 25, 2023 President's Report. To view the full report, click here.