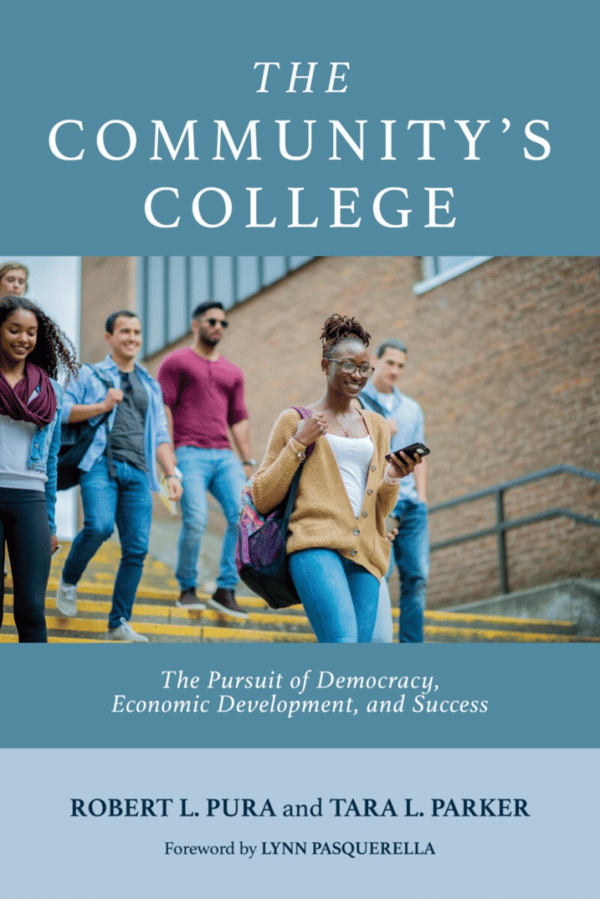 It's our pleasure to announce that Berkeley City College will be profiled in a forthcoming book titled
The Community College: The Pursuit of Democracy, Economic Development, and Success
by Robert L. Pura and Tara L. Parker (Stylus Publishing, AAC&U). The book examines the ways community colleges serve as a catalyst for social and economic mobility, fulfilling the promise to provide educational opportunities for all who seek it. The authors visited Berkeley City College, along with four other community colleges across the nation, to meet with faculty, staff, administrators, and students documenting ways their institutions are fighting for economic and social justice and democracy.
Berkeley City College is honored to be highlighted for our work serving our community. "Berkeley City College has a rich history of community engagement, rooted in the fundamental college mission 'to provide our diverse community with educational opportunities, promote student success, and to transform lives,'" said President Angélica Garcia. "We partner with students as they pursue their career and academic goals in a community environment that values equity, racial justice, and equitable student outcomes. I am honored that BCC was included in this book and recognized for its commitment to serve as the community's college."
"The participation of the Berkeley City College Community in this work will help to shed light on the important role that community colleges play in helping to build a democracy with a more civically engaged population," said Berkeley City College Academic Senate President Matthew Freeman. "As a first-generation college graduate, community college alumni, and President of the BCC Academic Senate, I was personally honored to have been included in the work of helping to tell our story."
This article was originally published on the Berkeley City College website on March 24, 2022 and is republished courtesy of BCC.