On Friday, April 29, 2022, Berkeley City College President Angélica Garcia hosted a Fireside Chat as part of the Peralta Colleges Foundation Distinguished Leaders Community Conversations series. The event was titled BCC's Vision for Equitable Education for All, focusing on BCC's mission to provide quality education for all who come through our doors, regardless of ethnicity, financial restraints, or life circumstances; and examining BCC's challenges and goals for achieving this mission. Berkeley City College thanks the Peralta Colleges Foundation Executive Director LaNiece Jones for organizing, and PCF board member Tasion Kwamilele for moderating the event.
To view a recording of the presentation on the Peralta Colleges YouTube channel, click here. To view the presentation slides as a pdf, click here.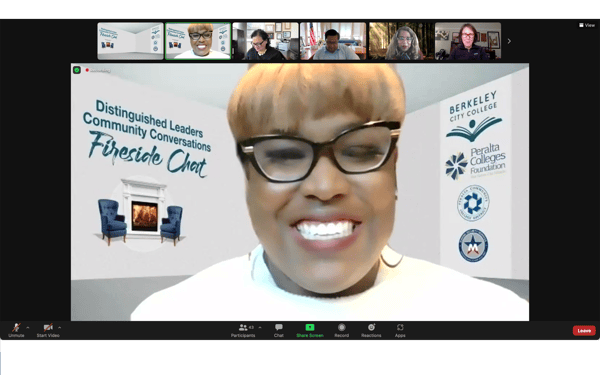 President Garcia introduced herself to the community, providing background on her upbringing in Central California and being a first-generation college graduate, first-generation professional in her family, a Chicana, an activist, a mother, and a wife. "My leadership as President of Berkeley City College is informed by this cultural, ethnic, familial, regional global context," said President Garcia.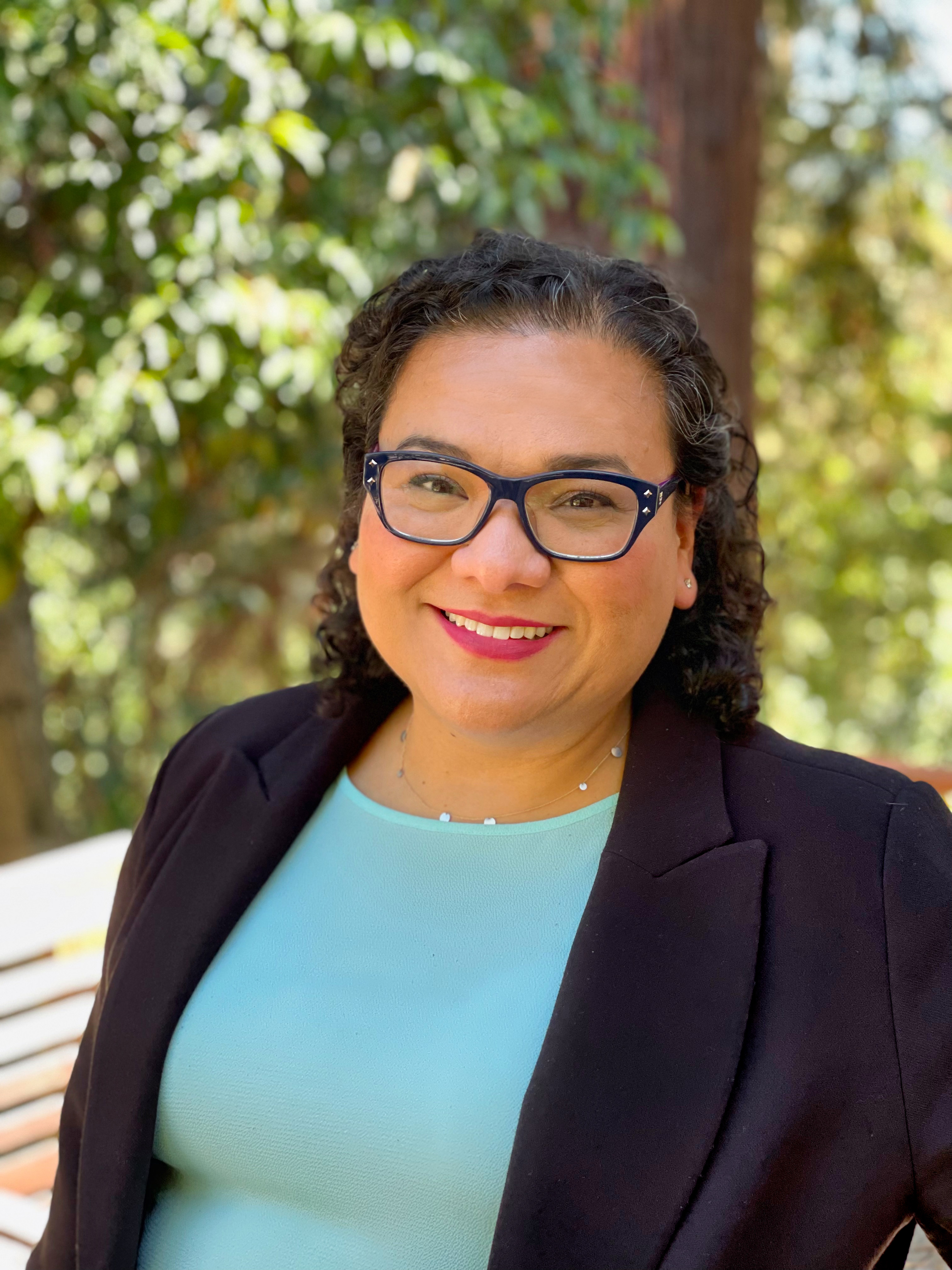 Garcia then dove into the framework and data analysis of cultivating an equity-minded institution that is culturally grounded, with a critical mass of diverse students and faculty and developing racial identity salience with a culturally engaged campus environment.
"Our community has some income disparities and those have some very divisive lines that fall along racial and ethnic lines. Creating a college community that actively works to break those down is core to the work of what's happening at Berkeley City College," said President Garcia.
President Garcia was joined by Peralta's Interim Chancellor Dr. Janett Jackson, California State Senator Nancy Skinner, and Berkeley Mayor Jesse Arreguin.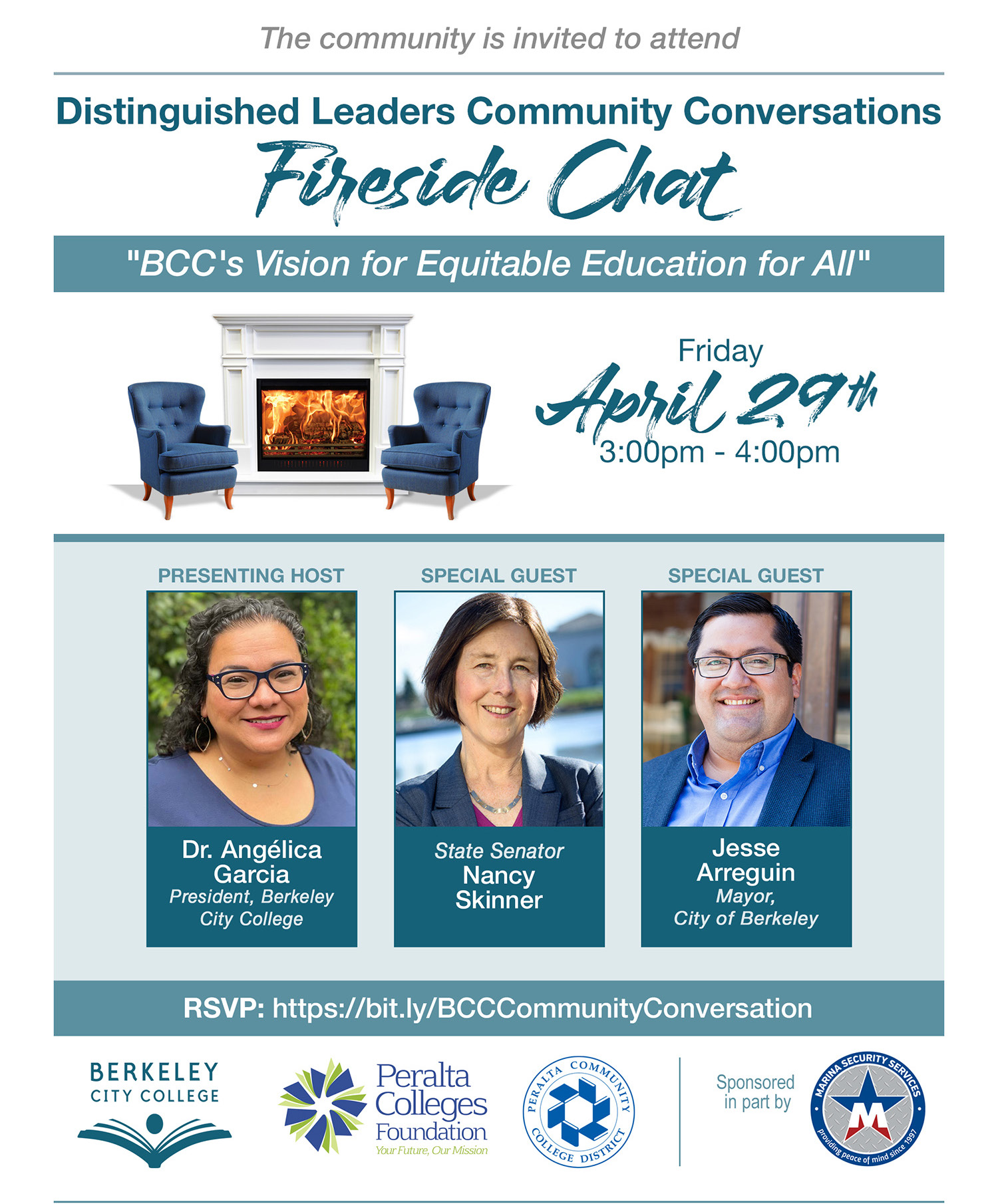 "We're fortunate to have BCC and the greater Peralta Community College District providing so many resources to students and families, and even older students as well," said Arreguin. "I'm always inspired by the achievements that come from the students who often go on to do great things in our community." He highlighted BCC's partnership with the city of Berkeley's 2020 initiative to close the opportunity gap in student achievement, commending the college's work while acknowledging the challenges the Covid-19 pandemic poses in this area with distance learning and the digital divide.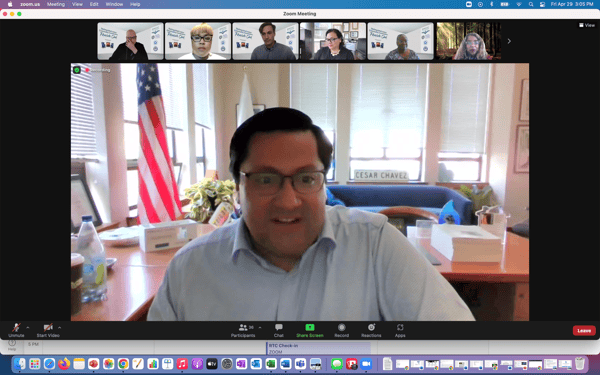 Senator Skinner spoke about advocating for increased funding and access to community college education as part of her work on the California Budget Committee. "I'm glad to be a partner with BCC, and a partner with the entire Peralta Community College District, in trying to advance quality education and equitable opportunity for everyone," said Senator Skinner.